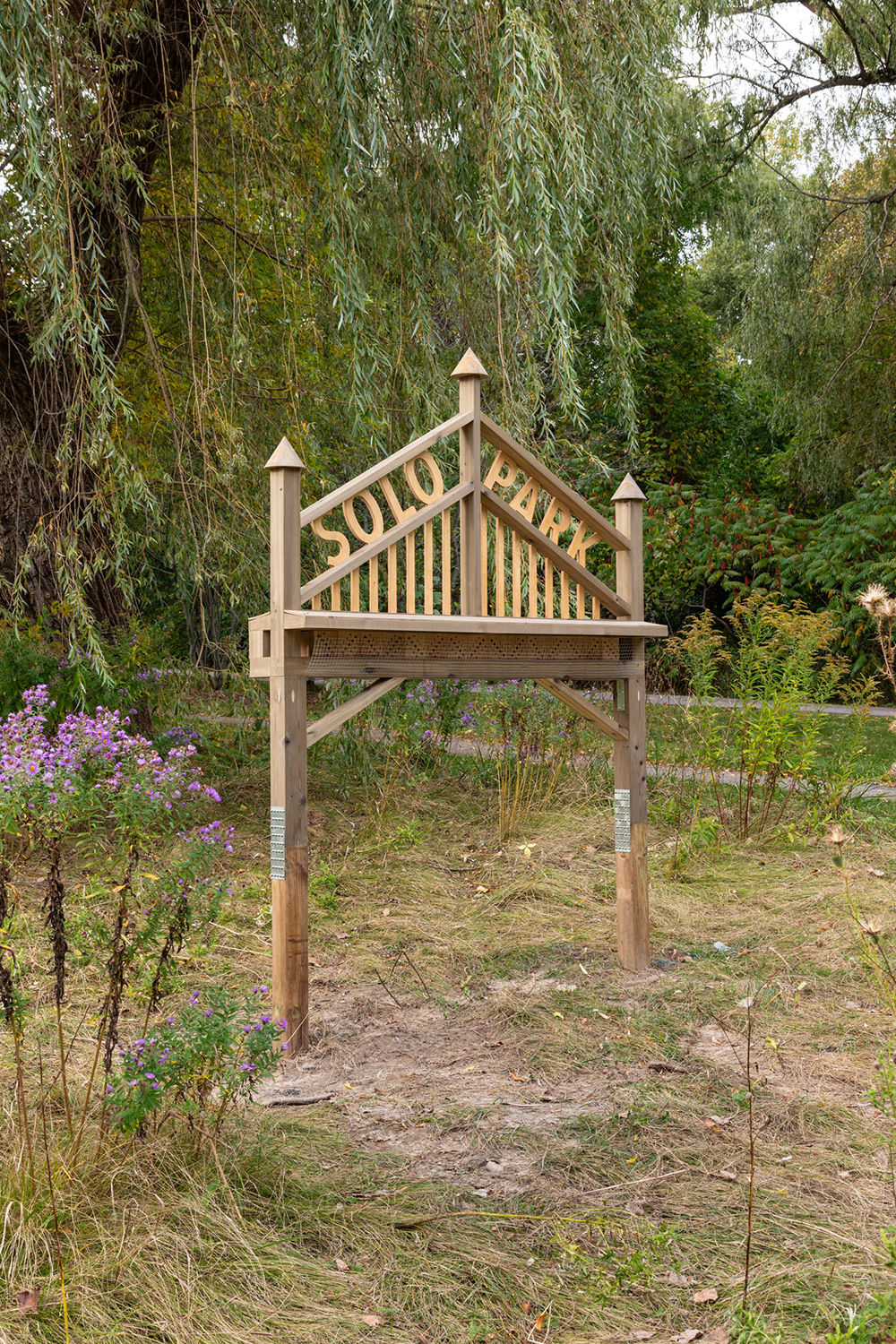 Solo Park
Created in collaboration with Shannon Linde
Jack Darling Park, Mississauga
City of Mississauga temporary public artwork

Referencing the surrounding area's settler history as a resort, amusement park, and cottage community, Solo Park reimagines the former Lorne Park gates that once enclosed the site. The work instead acts as a marker of shared public space, and encourages the pollinators that are essential to restoring local biodiversity to inhabit its various enclosures. In recognizing the invaluable work that solitary bees do, particularly as human activity continues to contribute to habitat loss and climate change, Solo Park offers a much needed retreat.

Thank you to the Ontario Arts Council for supporting this project.